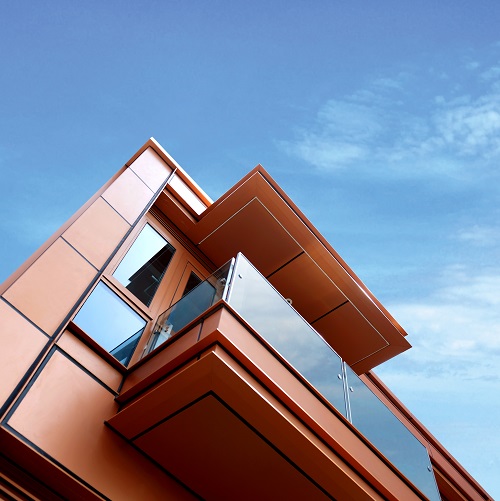 Plan Your Visit
To provide a detailed introduction of various designs and technologies adopted in MiC Resources Centre, you may explore the Centre by visiting iHub.
The "iHub" guided tours connect 4 exhibition centres of Construction Industry Council (CIC), including Construction Innovation and Technology Application Centre (CITAC), CIC-Zero Carbon Park, MiC Resources Centre and CIC Digital Twin Hub.
The guided tours are available at 10am and 2pm on Monday to Saturday (except public holidays). The tour is free of charge and can be conducted in Cantonese or English. Groups of 10 or more are welcome to make advance bookings. CPD Attendance Certificate will be issued on request after the visit.
In addition, we are offering walk-in sessions to visitors without booking. Subject to the operation needs, walk-in sessions can be adjusted without prior notice. Please contact us in advance to inquire about the availability of walk-in sessions.
Please WhatsApp 6156 0414 or email to [email protected] for any queries.
Opening Hours
Monday to Saturday, closed on Sundays and Public Holidays
10:00 am - 5:00 pm
Guided tours start at 10 am and 2 pm, please make an appoinment with us
Location
The MiC Resources Centre is conveniently located within the CIC - Zero Carbon Park at Kowloon Bay and is within walking distance from the MTR station (Exit A). It is also easily accessible via an array of transportation options.
Address
MiC Resources Centre, CIC – Zero Carbon Park, 8 Sheung Yuet Road, Kowloon Bay, Kowloon, Hong Kong
General Notes for All Applicants
The online booking form is applicable for bookings with 10 to 100 visitors only. If the visitor number is more than the set quotas, please contact our staff directly for special arrangement. 
All bookings will be processed on a first-come-first-served basis. A notification e-mail will be sent to the applicant to confirm the booking. 
Bookings can be made 5 to 60 days prior to the scheduled date of visit. Failure to provide sufficient and accurate data may affect the processing time and the outcome of the application. 
The CIC reserves the right to approve or reject any application. 
Applicants wishing to cancel or change a confirmed booking, please WhatsApp at 6156 0414 within office hours OR send an email to 

[email protected]

to contact our staff. 
Visitors should arrive at the designated assembly point 15 minutes before tour starts. 
Before the tour begins, each visitor aged 12 or above shall register at the reception of the assembly point. Visitors are reminded to bring their own smartphones or other mobile devices to complete the online registration process. If the visitor does not have a personal mobile device, physical registration form is available for the visitor to fill in.
Use of public transport is encouraged. Parking for the disabled and Rehabus can be arranged in advance subject to availability. 
For safety reasons and to avoid injuries, visitors must comply with all posted notices, and directions or requests made by CIC staff. Please show common courtesy and do not use profanity or engage in any unsafe, illegal, or offensive behaviour during visits.  
Children under 12 years old must be accompanied by adults. 
Representatives are responsible for the behaviour and safety their visiting groups throughout the visit. 
Tropical Cyclone Warning Signal No.8 or Above:
When Tropical Cyclone Warning Signal No. 8 or above is hoisted before the commencement of a tour, the tour(s) will be cancelled. Visitors can re-schedule the tour online or arrange a refund of the entrance fees after MiC Resources Centre is re-opened.

When Tropical Cyclone Warning Signal No.8 or above is hoisted during MiC Resources Centre guided tour, the tour will be suspended. Visitors will be asked to provide their contact information for refund or tour rescheduling purposes before leaving MiC Resources Centre.
Black Rainstorm Warning:
If the Black Rainstorm Warning is issued before the MiC Resources Centre opening hours, MiC Resources Centre will be closed and the guided tours will be cancelled until the Warning is lowered.

If the Black Rainstorm Warning is issued while MiC Resources Centre is open, the MiC Resources Centre will remain open as usual.
Cancellation of Inclement Weather Warning:
If the Tropical Cyclone Warning Signal No. 8 or above or Black Rainstorm Warning is cancelled during MiC Resources Centre opening hours, the MiC Resources Centre Guided Tours arrangements are as follows:
| Time when the warning is cancelled | Arrangements for MiC Resources Centre Guided Tour |
| --- | --- |
| At or before 7:00 am | Morning and afternoon tours resume as scheduled |
| Before 12:00 noon | Morning tour will be cancelled; afternoon tours resume as scheduled |
| At or before 7:00 am | Morning and afternoon tours resume as scheduled |
Last Updated: 04.08.2023 14:53:34
Quickly build high-quality Light Public Housing with MiC



HOT TOPIC